Solid ash double bed – This bed is very simple: a slatted bed base on two legs, all in solid wood. The height of the bed allows the addition of six optional storage spaces occupying the entire space under the slatted base. The headboard is an optional and self-supporting element with storage space.
Made of local wood with the know-how of our manufacturer.
The surfaces and round edges have been finished with hand sanding for a natural and soft touch and use.
Modular birch plywood bed – Called by the press when it was released in France in 2006 "the Rolls of children's beds", this bed was designed to be the archetype of a bed. It has proven its worth and continues to attract a clientele loyal to the values of Nonjetable. Since then, the bed has remained almost unchanged. The initial concept was to allow this bed to evolve from a 90×150 child's bed to a 90×200 adult bed.
Avoid any unnecessary purchases
Our unique format allows the use of standard sheets from the beginning, in the idea of avoiding any unnecessary purchase in order to keep the same bed and sheets still as an adult. Keeping an object for a long time allows you to attach yourself to it.
This bed is a set of furniture, usually purchased in separate and disparate parts consisting of a bed, bedside table, headboard, drawing board, game table and toy chest. All elements are modular and can be used as separate elements or stored under the bed to allow for optimal space.
This bed was manufactured in Finland with local FSC-certified sanded raw birch plywood and laminated surfaces allowing intensive use without any surface wear. This model is available in several variants with linoleum or oak and solid birch surfaces.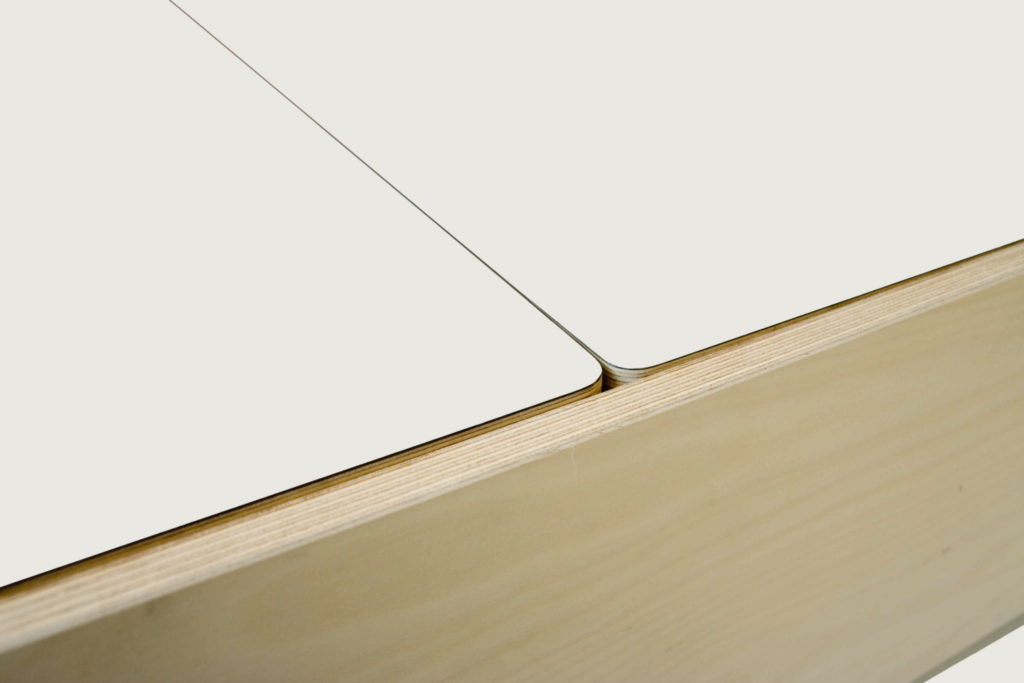 Solid pine slatted headboard – The headboard has been designed as a self-supporting element with the falls from the floor.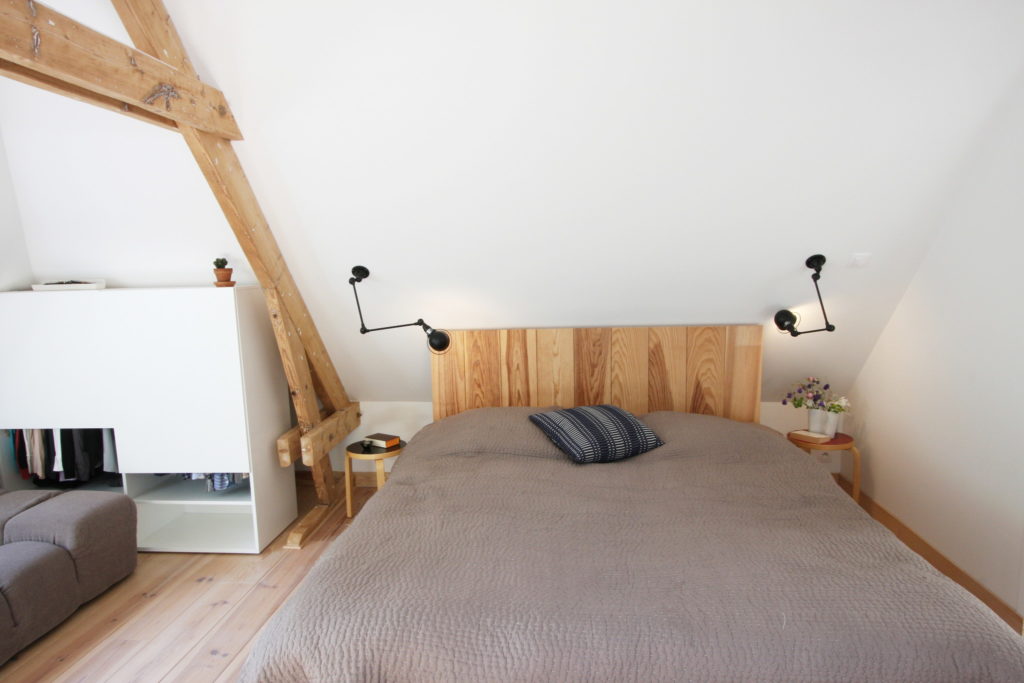 Mezzanine bed with storage space – The initial request was for two mezzanine beds for two bedrooms in the attic. The storage space underneath consists of a wardrobe, drawers for toys and clothing and shelves for books.
Made in the Jura region of France from local raw materials.
Lifetime double bed in solid oak – This piece of furniture is a customised version of a bed from our Nonjetable collection: Lifetime 90×200 bed in oak.
Made of local solid oak in Poland.