Petroleum blue chiffonnier – This tall piece of furniture, with a space saving design, was made for the parental room of a project. It can contain clothes in its birch drawers. Shelves are closed by lockable doors.
Low storage units for converted attics – These storage units, offered as part of a complete renovation, make it possible to optimise the entire low space of the attic while remaining discreet.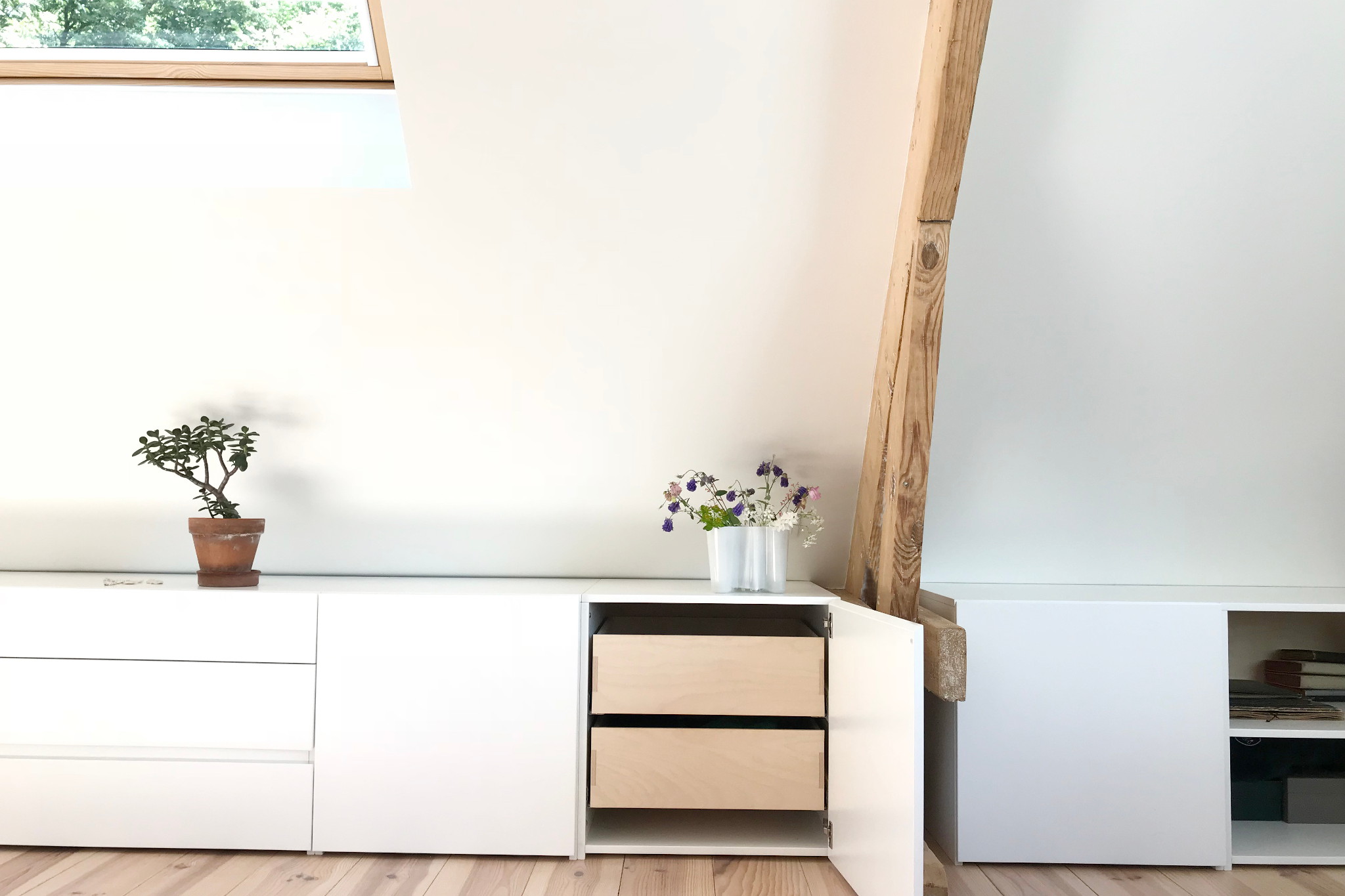 The configuration of these attic spaces did not allow the use of a traditional wardrobe. This mobile cupboard on wheels provides an extra closet. Thanks to its design it adapts to the space like a puzzle piece.

Almost all bathroom furniture is made from highly polluting materials, which was inconceivable for this project.
An ecological answer to bathroom furniture at a reasonable price.
Pine plywood mirror cupboard – This cupboard is part of a set of bathroom furniture made of oiled pine plywood.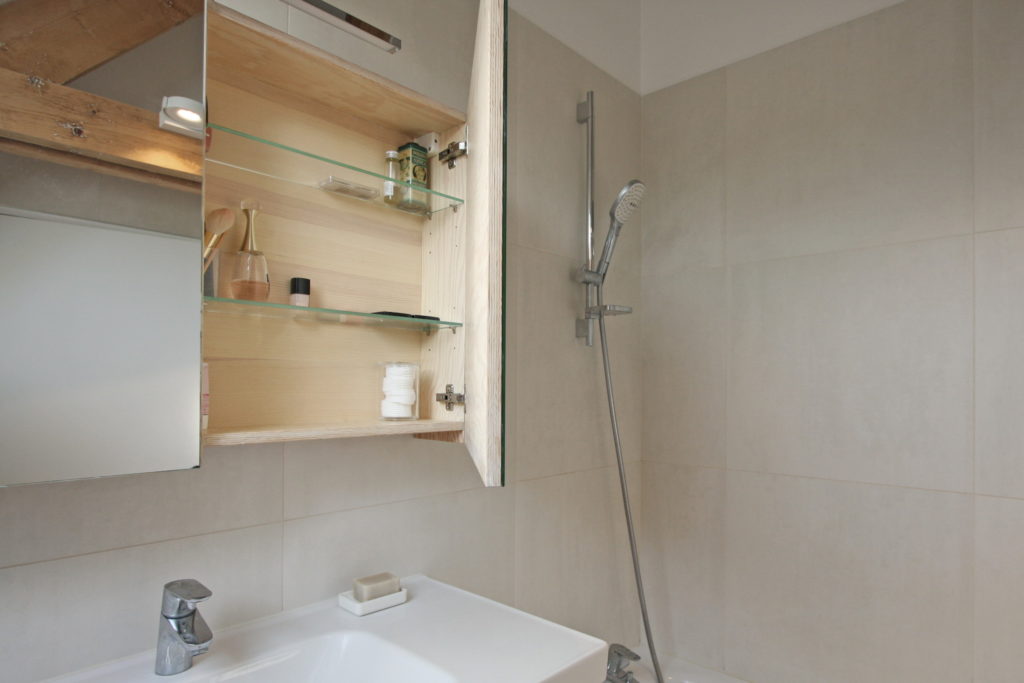 Children's entry furniture – This element was designed for a renovation project. It allows children to organise themselves simply on a daily basis with their coats, backpacks, notebooks and shoes. The lower part also serves as a bench. It is made of pine plywood.
Entrance furniture – The four residents of this house can each store 3 pairs of shoes, gloves and caps without visually obstructing the passage.
Pine plywood sliding drawers for fireplaces – These drawers allow you to discreetly store bulky objects in an aesthetically pleasing and accessible way under the living room fireplace.
Living room cabinet – This discreet cabinet allows a large storage volume.
Wall-hung cupboards and kitchen chest of drawers – This kitchen is coordinated with a kitchen designer's white/natural stone elements and custom made ash furniture.
The wood brings the warmth and naturalness to this kitchen.
Oiled solid oak kitchen island – The island links the living room and the kitchen. This piece of furniture consists of shelves, cupboards with doors and bottle racks.

Custom-made china cabinet – This piece of furniture has been designed to fit into the alcove of a living room. It goes with the existing wenge dining table. Dishes and cutlery are stored in the lower storage compartments of the dresser.