Our sustainable interior architecture agency offer architectural advice in many areas of construction. Projects include complete renovations, conversions and extensions of flats and private houses. One of our special competences is custom-made furniture that is adapted to the construction.
We see the potential and analyse the possibilities in constructions.  After that we propose the customer different solutions with price options.
Along the project we advise clients and monitor the execution of the building works. Thanks to many years of experience in the construction field, we have a large network of quality contractors at our disposal.
Projects are managed in French, English, Swedish and Finnish.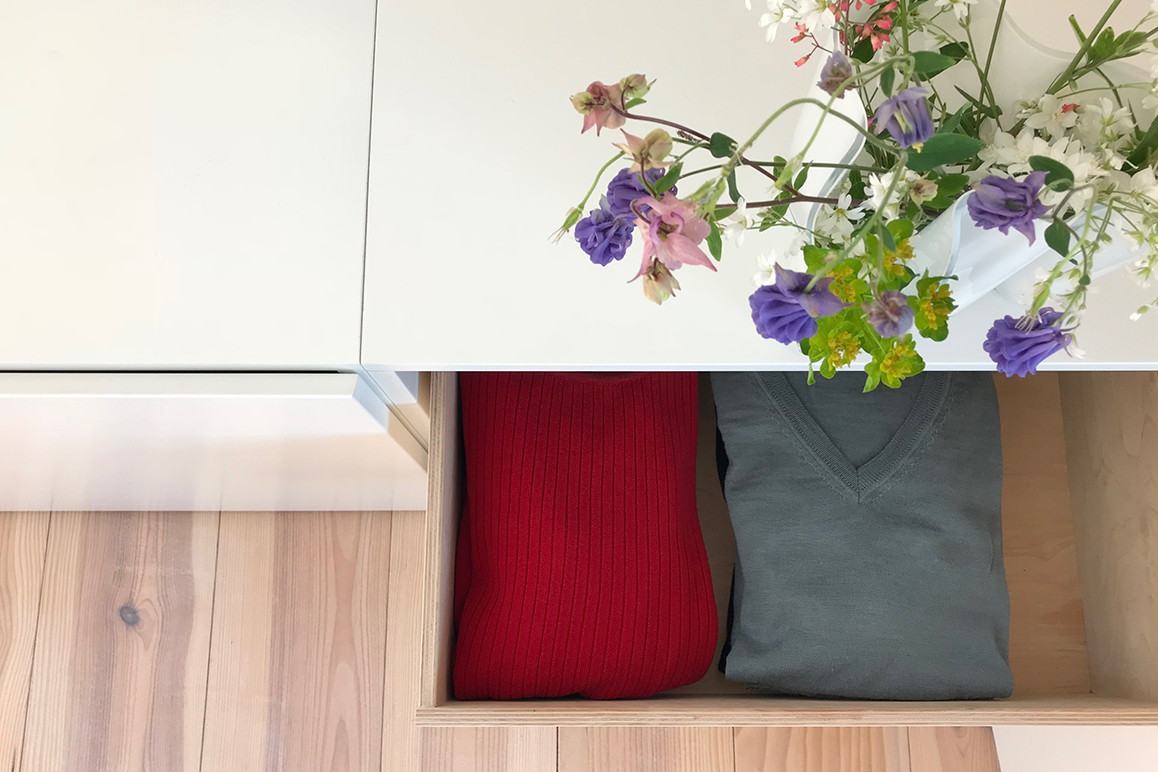 We help our clients to make there living and working environment a place were they feel good. Our work is to bring out all aesthetic potential in the client's construction. How colour, lighting and materials influence space is our everyday passion.
The concrete translation of the customer's desires and constraints is the starting point of our mission.  It is also the basis of our motivation.
Our design work is based on durability, simplicity and quality aesthetics
In a world submerged in disposable and useless objects, Nonjetable offers durable and non-disposable designs.

Nonjetable was created by Meri von Renteln, Finnish interior architect and designer.
Meri obtained a Master of Arts degree in interior architecture and furniture design from the Aalto University Of Arts in Helsinki in 1994 after an exchange year at Stockholm, University of Arts, Crafts and Design (Konstfack), then an exchange year in Paris, École Nationale Supérieure de Création Industrielle (ENSCI).
Since, her activity has extended to the fields of interior design, product design between Paris and Helsinki for exhibitions, private clients and companies.
In it, she expresses her initial desire to design sustainable and simple spaces. Without looking for a fashion effect, she places ecology and humanity at the centre.
In 2006 she founded the NONJETABLE brand in Paris by launching the Nonjetable furniture collection, ecological furniture for children that lasts until adulthood.